Here are just five of the ways that we're different
We freely share information about our products and services
We offer a free trial, not just a product demo
Our pricing is simple and public with no setup fees or hidden charges
We won't tie you in to a long contract
We encourage our customers to share their ideas and feedback through the Domus Community
Our Software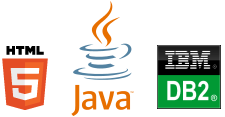 Domus software is web-based and is built using the latest web standards such as HTML5, CSS3 and JavaScript. There's no software to download, install or update (you don't even need Microsoft Word) and you're always using the latest version.
We use the latest software development tools and techniques to make software that is built to last. We use our own software to manage our business so you can be reassured that we have complete trust in our products.
Unlike a lot of software companies, we're not purely sales-driven. Sales-driven software companies can produce complicated, unreliable software and end up with a phenomenon called technical debt (similar to what happens if you don't maintain a property). We make sure we keep our code simple and easy to maintain which means reliable and easy to use software.
We have recently invested in a full upgrade of our technology platform comprising:
Significantly faster 64-bit servers
Substantially larger data storage platform
Upgraded web server software
Upgraded application server software
Upgraded database management software
Brand new development tools to improve software development
The new platform has around 10 times the capacity of the old platform so it positions us nicely for the next few years.
Company History
The first version of Domus was released in 2003 and was piloted with a local estate agent.
The software was then developed in close collaboration with our customers, a process which continues to this day.
Domus today is a stable, profitable business with no debt. We have happy, long-standing employees who love what they do - making great software and creating beautiful websites.

Our Customers
Our customers are residential estate and letting agents across the UK, with a few in Europe and Africa.
They say some lovely things about us:
"We were up and running very quickly, the software couldn't be easier to use and the support is superb."

Brian Aitken - Director - Indigo Residential.
"I have used many different estate agent software packages in my 15 year career running an estate and letting agency and I have never found a system as easy to use as Domus."

Ronald Davis - Director - Abode London.
"Domus produced a great website, in the style we asked for, with no disruption to our public service."

Mike Cliffe-Jones - Director - Grupo Estupendo (España).
Try Domus For Free
Contact Us
Write to us
Domus
21-22 Old Steine
Brighton
East Sussex
BN1 1EL
Follow us