GDPR Updates
26 April 2018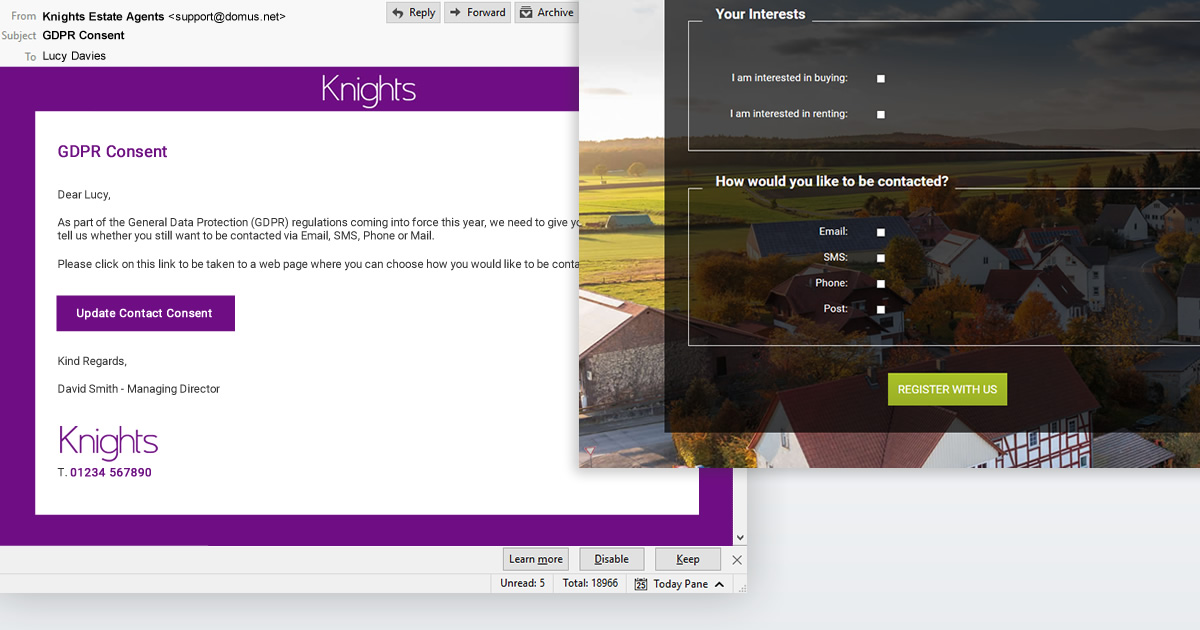 Contact Consent Added to Customer Records
We have now added contact consent tick boxes to customer records, you can edit these within the edit customer screen.
These will also automatically update when website registrations come in if your website is hosted by us and you get us to add this functionality (details further down).
Email Campaign to Gather Customer Contact Consent
We have added a template to your email campaigns folder that you can send out to all your customers using our email campaigns facility (you will need manager access to do this).
This email campaign will send out a link that your customers can click through to where they can update their contact permissions, this will automatically update on their customer records.
You can customise the text on the template within admin > templates > email campaigns but please do not edit the link as this needs to stay the same to work. The link also merges the correct customer information when the campaign sends.
We would recommend doing this as soon as possible to give your customers a good amount of time to opt in to the types of correspondence they are happy with.
View tutorial on setting up email campaigns.
Please note that this is our first phase of GDPR changes to the system, we will keep everyone up to date when the next phase of changes are added.
Contact Consent Tick Boxes Added to Your Website
If you have a website hosted by us we can add contact consent tick boxes to your customer registration and valuation forms.
This means it will automatically set the contact permissions when the customer submits the forms as opposed to having to manually change these yourself.
If you would like this added on your website please email support@domus.net for a quote.